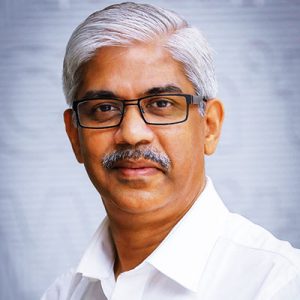 Dr. Amit Biswas
B.Tech-IIT Bombay, Ph.D (USA)
Former -Executive Vice President, Dr. Reddy's Lab; Former Executive-DuPont, ICI, GE.
Dr. Amit Biswas has more than three decades of rich global experience spanning academic and industrial research, R&D management, leadership coaching, and management consulting in the areas of pharmaceuticals, engineering plastics, fibers, coatings, catalysts, and petrochemicals. He has held R&D leadership positions in multinational companies such as DuPont, ICI, GE, Reliance, and Dr. Reddy's Laboratories. He was intimately involved in setting up global R&D infrastructure, manpower, and management systems for GE, Reliance, and Dr. Reddy's. Many of Amit's former team members hold senior leadership positions in global companies like 3M, Unilever, Borealis, Solvay, Danaher, SABIC, Novartis, Asian Paints, Reliance and Dr. Reddy's.
Amit holds an undergraduate degree in Chemical Engineering from IIT-Bombay and a Ph.D. in Polymer Science from Case Western Reserve University (USA). He is also a GE certified Master Black Belt in Six Sigma. Amit was actively involved in conceptualizing and rolling out Six Sigma Green Belt and Black Belt certification program for Dr. Reddy's Global R&D organization in collaboration with ASQ.
Currently, Amit is actively engaged in a few company Boards and Technology Councils at the industry level. He is also an advisor to global consulting companies on R&D organization design, leadership training, and emerging technology platforms.