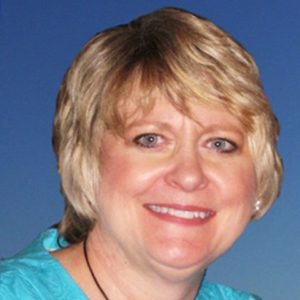 Elizabeth Keim
BS-Computer Science, Colorado State University (USA)
MBA-Finance, Regis University (USA)
President and Incoming Chairperson-IAQ; Former President & Chairperson- ASQ
Former Executive IBM Global Services & GE Plastics
Elizabeth Keim is a global management consultant, specializing in solving managerial and technical problems in business applications, primarily in the nonmanufacturing and services sector. Elizabeth "Liz" Keim is currently Managing Partner at Integrated Quality Resources near Denver, Colorado, where she works with clients worldwide on business-results improvement through the integration of diverse methodologies related to business excellence and quality-related sciences.
Keim has worked with clients in market segments that include finance (American Express, Ford Motor Credit and Leasing), insurance (Blue Cross  Blue Shield, USAA, Pacifico – Peru), banking (Bank of America – Merrill Lynch, Suncorp Metway-Australia), utilities (Dominion Energy, Bonneville Power Authority), science and technology (DuPont, Toshiba, Siemens, 3M, BASF, Microsoft), agriculture/construction equipment (CNH Global, Ponsse), telecommunications (Telstra – Australia, TeliaSonera – Nordic and Baltic), engineering services (Sverdrup Technology, Inc.), metals production (BHP Billiton), agriculture products (Monsanto), healthcare (VA Hospitals, Concord Hospital, Ministry of Health and Family Services – India) and government agencies (US Departments of Homeland Security, Citizenship and Immigration Services, and Health and Human Services, US Internal Revenue Service, US Navy, Australia Post). She was trained as a Six Sigma Master Black Belt at GE Plastics and at the Six Sigma Academy.
During a 17-year career at IBM Global Services in technical and management positions, Keim was responsible for quality program strategy, development, and implementation. Following that she was a Global Commercial Quality leader at GE Plastics, where she was responsible for worldwide implementation of Six Sigma methodology in the company's non-manufacturing processes, with a focus on on-time delivery, warehousing, and logistics.
Keim is the current President of the International Academy for Quality (IAQ). She is a former President and former Chair of the Board of the American Society for Quality (ASQ). She is an active volunteer with the Rocky Mountain Performance Excellence Award, ASQ, and IAQ. Keim is a Certified Six Sigma Master Black Belt (CSSMBB), Quality Auditor (CQA), and a Quality Manager (CMQ/OE). She is also the recipient of the ASQ Distinguished Service Medal and an Elected Fellow of ASQ.
Keim holds a Master of Business Administration degree with an emphasis in accounting and finance from Regis University and a bachelor's degree in computer science and mathematics from Colorado State University. Keim is the author of numerous articles on service quality, strategic quality planning, and Six Sigma implementation. Keim is a frequent speaker on business excellence through quality, in nonmanufacturing processes at national and international conferences.