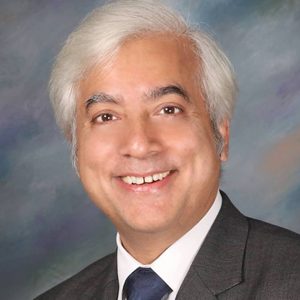 Bharat Wakhlu
(IIMB, BITS Pilani), ASQ Fellow
Former MD Sikorsky India, Former TAS Officer
Former President Tata International
Bharat Wakhlu is a transformational and ethical business leader,  keynote speaker, and author. He is a Founder Member of the Foundation for Restoration of National Values and its Honorary General Secretary, 2008 till today and Chairman of American Society for Quality(ASQ) in South Asia, 2014 till 2019.
Bharat Wakhlu is a Motivational Keynote Speaker, Life Coach, Transformational & Ethical Business Leader, Leadership Mentor, and Author also.
Bharat Wakhlu is also committed, results-oriented business leader and cross-functional manager with a demonstrated record of success, transforming enterprises and guiding leaders to deliver outstanding and lasting value to chosen stakeholders. He is a collaborative, open, and assertive communicator who focuses on impeccable planning and execution to help achieve client goals. Bharat is also cross-culturally sensitive and engaging, and a technologically perceptive facilitator of beneficial change.
Bharat commands an inspiring presence, is an exceptional speaker, and also is adept at motivating and guiding senior leaders to deliver admirable results. He is also fluent in German, English, and four Indian languages.
Generally here are his areas of expertise include:
Manufacturing | Performance Excellence & Quality | Leadership & Team Development
Governance | Policy Advocacy | Strategy | Supply Chain Management
Ethical Sourcing & Sustainability | Future-proofing
Education and Training
Lastly, He passed the Senior General Management Executive Education Programme, The Wharton School, University of Pennsylvania, USA
Advanced International MBA (Modular); INSEAD, Fontainebleau, France
The Juran Quality Improvement Methodology, The Juran Institute, USA (through its Indian Affiliate)
He is also educated in Quality Engineering and TQM, Union of Japanese Scientists and Engineers, Tokyo
After that, He clears an MBA from Indian Institute of Management (IIM), Bangalore, India
Earlier He passed with First-Class in Bachelor of Engineering, Mechanical, Birla Institute of Technology and Science, Pilani, India
Current and previous Board / Advisory level positions
Founder Member of the Foundation for Restoration of National Values and its Honorary General Secretary, 2008 till today
Chairman of American Society for Quality(ASQ) in South Asia, 2014 to 2019.
Member, Advisory Board of SustainAbility, UK, till 2015
He is also Adviser of CSR and Women's Empowerment at Schneider Electric Co. India, July 2014 – October 2014
Member of the Governing Board of the Quality Council of India (QCI), till July 2014
Board Member of the Indian Institute of Corporate Affairs (IICA), New Delhi, India since its founding in 2009, till June 2014
Member Tata Sons' Committees for Innovation and Sustainability, till 2013
Board of Directors, Member, Tata Inc., USA, till June 2014
Member, Board of Directors, American Society for Quality, USA, till December 2013
Founder – Director of MJ Services, an E-commerce JV, India, till 2003
Books / Publications
Bharat Wakhlu has authored 4 bestselling books:
The Wakhlu Advisory
New Delhi, India / Andover, MA, USA
President, 2016 – Present
Sikorsky Aircraft Corporation
Stratford, CT, USA
Managing Director, India;
Stratford / New Delhi, 2014 – 2016
TATA SERVICES LTD.,
New Delhi, India
Resident Director, 2008 – 2014
Tata Inc.,
New York, NY, USA
President, 2003 – 2008
Tata Steel, India
Chief of Supply Chain,
2000 – 2003